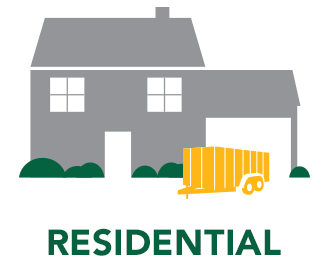 ---
Chuck-It's heavy-duty trailer dumpsters are designed to distribute weight load and are equipped with lug-wheels and tires, so they can handle the job and be moved as necessary without damaging your yard or driveway.
They are ideal for residential use because the compact design works well in confined spaces or small lots. These agile dumpsters are also equipped with hinged doors that open in either direction for convenient loading.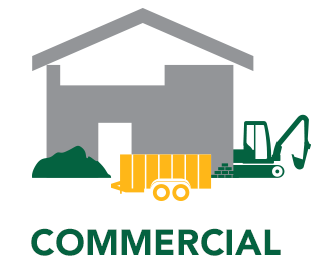 ---
Chuck-It trailer dumpsters are the right size container for the majority of contractor and remodeler jobs: With Chuck-It's flat-rate fee, you won't pay for more trash hauling container than you need.
What's more, our trailer dumpster design and hinged-door access makes these rugged dumpsters incredibly efficient on the jobsite: Position them exactly where you need them and get to work.